Catholic Campaign for Human Development Local Grants

​
Applications now being accepted BY EMAIL for Belleville Diocese Annual LOCAL CCHD GRANTS
All Catholic parishes, schools, diocesan departments, agencies and institutions are invited to apply for funding for local initiatives that address the root causes ofpoverty in southern Illinois from the Catholic Campaign for Human Development. PLEASE NOTE: Initiatives for which funding is requested MUST have the goal breaking the cycle of poverty or giving a people in poverty a voice about decisions that affect their lives. New initiatives by local non-profit and/or faith-based organizations that were not awarded CCHD grants in the past will receive more consideration for funding.
Applicants that received CCHD grant funding last year must submit a report explaining how the funds were used with their current application. The maximum grant award is $5,000 per proposal. Application deadline is

September 22, 2017

. Applications are available on the Poverty Services website: http:/povertyservices.weebly.com or the Catholic Charities of Southern Illinois website: catholiccharitiessil.org. For additional information contact: Cheryl Sommer, CCHD Diocesan Director at 618-234-1166 orcchddiobelle@gmail.com.
​
Powered by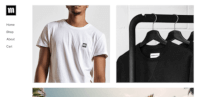 Create your own unique website with customizable templates.